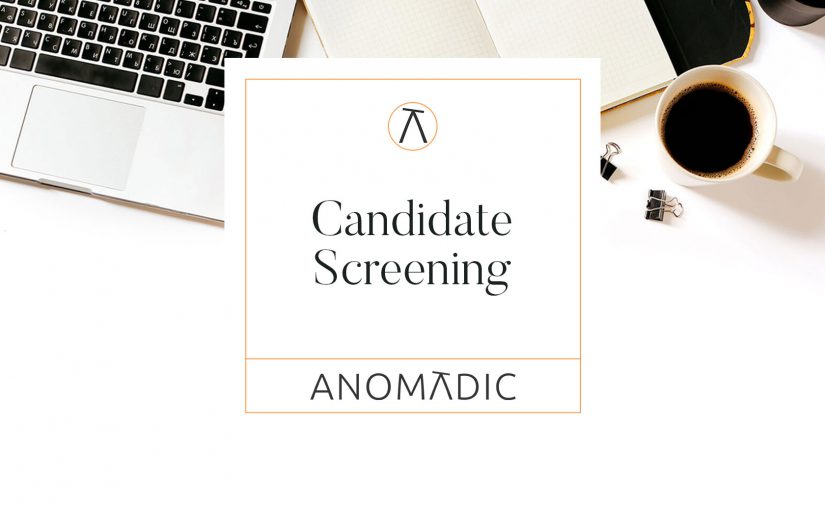 Candidate Screening – Platform Features
There is no great hiring pipeline without a solid plan for screening. After sourcing, screening is the second part of the hiring process, which enables you to see who the best candidates are from a bulk of applicants.
What is Screening?
Screening is the process of sorting through candidate applications to find the best ones. This means going through application emails, resumes, cover letters and more and assessing each to find the best person for the job. It's the basis for selecting the best applicants and inviting them in for an interview.
What Anomadic does for You
Instead of wasting hours on the process, Anomadic's pre-screening system makes it easy for both candidates and employers. Using video replies, candidates can show off their skills and knowledge, while employers can review them at ease.
Unlimited Pool of Talent
We understand that finding the best candidate out there can sometimes be quite challenging and take a lot of time. This is why we have unlimited space for storing your candidate information. With Anomadic, there is no limit on the number of candidates that can apply or the amount of information you can store. There are no additional charges, no matter how many applicants you get!
Unlimited Jobs for Unlimited Time
Other job boards force monthly charges for your job openings. Not Anomadic – you can list any number of job openings for an unlimited time period. In this way, you have an unlimited pool of talent always on demand.
Customizable application
We help you find exactly the candidates you're looking for. Tailor your application according to language, skills, location or any other bit of information. Also, you can include an option for a video so that candidates can present themselves in their application.
Pre-application questions
Define a set of questions for candidates to answer as they apply, so you get better insights into your talent pool and have an additional set of criteria to fine tune your screening.
Video Reply and Interview
Anomadic makes it possible for you to hear and see the candidate on video before they move to the next steps of the hiring process. Don't wait until the very end of the hiring to ask your candidates for an in-person interview – you can do it at the very beginning.
Video interviews are completely optional – if you turn them off, the applicants will only answer the questions in written form.
Score Your Candidates
Finally, based on all of the criteria mentioned, score your candidates with measurable values so that you can easily find your ideal candidate. Browse through our wide range of categories and make a score card that suits your industry, position and job role. With a single glance, find your ideal applicant amongst hundreds of others!