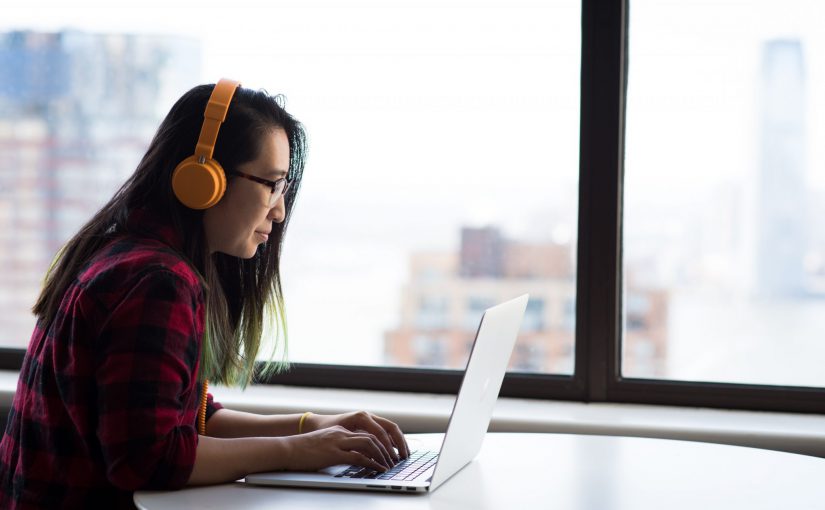 How to Hire Remote Workers – The Brutally Honest Guide
With more companies realizing the perks of remote work, there's an increased demand for remote workers globally. Even though the majority of the hiring and recruiting works essentially the same, there are still some processes that are specific to hiring remote workers.
Here's how you can recruit, hire and retain a team of great remote workers.
Have a Remote-Friendly Job Ad
The first point of contact for applicants with your company is the job ad. No matter the location (LinkedIn, job board such as Anomadic), it's the copy that matters. What makes your company such a great place to work that would make them apply?
Besides selling yourself and the perks of working with you, it's crucial to list the remote factors of the job as well. You should list relevant data such as:
Flexibility in terms of hours

Countries/time zones that can apply

How you handle workload and communication
By focusing on remote elements of the position, you are more likely to attract candidates with previous remote experience.
Ditch the CV
In the world of HR, resumes have been present for several decades now. Even though they have many flaws, they are still used as the main hiring tool in companies worldwide. Unfortunately, they're not exactly efficient, even more so when you need to hire someone on the other side of the world.
As you're probably aware, candidates tend to exaggerate or lie on their CVs. While this may be easy to check if the candidate lives in the same country as you do, it becomes quite troubling when you need to run a background check on a developer from Nepal, for example.
Don't use CVs as the one and only method for assessment, as they're simply not reliable. Instead, use skills tests where the candidates can show what they know and if they can really get the job done. For example, have the developer write a few lines of code, the writer produce a short text with your instructions, designer to come up with a simple Facebook background image, etc.
While you can get some valuable information from a CV, it's far from a reliable predictor if someone can do the job you need them to do or not.
If you already use the CV as part of the hiring process, pay attention to the most important aspect – the references. Many employers simply forget about references, never bothering to ring up previous employers. Remember, your goal is to hire someone who can do excellent work without constant supervision and micromanagement.
Grab the phone, call the applicants' previous managers and ask around about their performance. While some of them may not be able to provide this information because of legal requirements, many will happily do a favor and the information you get is invaluable when making a decision on whom to hire.
Run a Skills Test Before the Interview
As we already mentioned, it's essential to have a skills test before the candidate goes any further down the pipeline. The reasoning is simple – you want to make sure that you are spending your time on candidates that are worth it, instead of those who exaggerate on their resumes.
There's more to the test than just getting a task done. Once you send out a skills test, have the candidate set a deadline for themselves. That way, you'll be able to see how proactive they are and if they can work independently and in a remote environment. Candidates who can't set and respect their own deadlines most likely aren't a great fit for remote environments.
Finally, running a skills test allows you one more thing – testing out communication. As someone who's worked remotely in a number of positions, I have to stress the value of communication for effective remote work. Even the best work skills won't amount too much if your new hire is incredibly difficult to communicate in their everyday job.
By having a skills test set before their interview, you'll be able to assess how well they communicate through text (email, Skype) and interviews, which is a great way to predict future behavior in the workplace.
Have a Great Communication System Set in Place
Key to getting any job done is excellent communication, and it becomes even more important in remote environments. As you're working with people who are often hundreds of miles away from you, it is of absolute importance to communicate your messages clearly so that work can be done hassle-free.
First, start with your chat app. For remote teams around the world, the number one choice seems to be Slack, although alternatives such as Flock and Chanty are attempting to take its crown. More than a chat app such as Skype, Slack allows you to share files and integrate hundreds of work-related apps and processes that make work easier.
For video communication, many remote teams use Zoom and Appear.in, as they're more robust than Skype.
Second is your project management tool. Email is far from the most efficient way to get work done, and project management apps are there to bridge the gap. Using these apps, you can create, assign and track tasks between your team members. I prefer Trello for its simplicity, but there are plenty of good options such as Asana, Wrike, Basecamp, Monday and many others.
By combining communication and project management apps, you'll have a solid foundation for remote communication and task management. Before bringing any new hires on board, ensure that you have internal systems written down so that every time someone joins, they know what to expect and what the workflow looks like.
Have an Onboarding System
Usually the most neglected part of the hiring process in remote teams, onboarding is essential for the success of your next hire. In more traditional office settings, you usually have a superior or a team member who guides you through your workplace, shows you around and helps out with any issues you might have.
In remote environments, you're usually left on your own, trying to figure out how things work without interrupting anyone.
This is why it's essential to have an onboarding system in place, where each new hire is introduced with the way in which the company works – who does what, which departments there are, how to manage their tasks and reports and essentially anything concerning their everyday job.
A way to solve this is to have an onboarding guideline in the form of a written document where applicants can go if they have a question or concern. Additionally, you can appoint a team lead or a buddy that can show them around for the first few days to get them comfortable with their new role.
Have a Video Interview Before Making Any Decisions
No matter what position you're hiring for, you should never make a hiring decision without an interview first. If you have a headquarters for your remote company and you wish the candidate to come in personally – ditch the idea. Video interviews are much more practical, especially since the candidate might still be working with another employer.
Audio interviews are a great idea in the screening phase, to get a sense of the communication skills. However, before you decide on whom to hire, video is the better option. Besides assessing communication skills, you'll also be able to read the candidates' body language, which will tell a lot, even if you're not a skilled HR professional.
Tip: always have more than one person present at the interview, as you'll save time later. I.e. the CEO can be present at the first interview in order to avoid multiple rounds of interviews before making a decision.
You don't have to make a two-way video call in order to get an interview. You can simply have the candidate record an interview with a set of questions you want to be answered. This is beneficial as the candidate can record the interview in their own time and not at a fixed schedule. On the other hand, it's convenient for the employer as well, as you can re-play the recording multiple times.
Note: you can also have candidates send in a video recording as the first part of their application process. However, note that each additional step in the application will decrease the number of applicants.
Hire Candidates for a Test Period
Bringing someone new on your team is a pretty big deal. Especially in small teams such as startups, each new hire can make or break a company's long-term success. It's only reasonable to be scared to make the move and hire someone new full time in your company.
Luckily, you don't have to. Instead of hiring new candidates for full time employment, you can hire them as contractors for test periods, for one month, for example. You will get better insight into what the candidate can do and how they function within your team, and they'll get a good feel of how it is to work for you. As long as the candidate accepts this kind of arrangement, it's a great way to hire new people with minimum risk.
Ready to Find Awesome Remote Workers?
At Anomadic, we know that finding A-class players for your remote team is anything but easy. There are no reliable job boards for remote workers and those that do exist charge exorbitant fees just to list your job.
We decided to change the situation, so we founded Anomadic – the first remote job board that connects employers and employees in a way that facilitates the hiring process and makes it easy to find a great remote job.
Are you ready to join the future of work today? Sign up and get access to thousands of qualified remote workers at Anomadic!