Established in 2009, we are a so?tware development company located in Sarajevo, Bosnia-Herzegovina. We have delivered over 200 projects to date, working with companies from around the world. We place a large emphasis on delivering the best results for our clients, and in order to accomplish this, we have built a strong, dedicated, and passionate team that can work with the latest technologies and methodologies.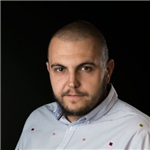 Misija employee reviews
No-one has reviewed this company yet. You can be the first one!
Questions and answers about Misija
There are 0 questions about Misija