Augmented and virtual reality specialists, we are an innovation-oriented company, always on the lookout for new ways to connect the physical and the digital worlds.
Favouring an omnichannel approach, we provide enterprises with the instruments to rule the digital transformation, to innovate communication and to better understand their customers' needs, in order to customize their experience and to accompany them on every touch point of their customer journey.
We create complete and immersive experiences which enable our clients to transmit their company values and messages in an engaging, exciting and interactive manner. Thanks to our know-how, gained in over 12 years of experience, we are able to embrace any challenge or request and to address the needs of every sector of marketing and retail.
The passion for development and experimentation of new technologies is an integral part of our company culture and it allows us to always be one step ahead of our competitors.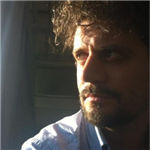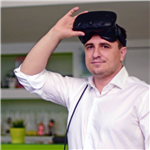 A project we are very proud of:
Esimple employee reviews
No-one has reviewed this company yet. You can be the first one!
Questions and answers about Esimple
There are 0 questions about Esimple