Codeus is a vibrant software development firm, based in Niš, Serbia but with global reach. We provide end-to-end solutions and work with both startups and developed enterprises.
We specialize in PHP and JS development and we excel in frameworks that enable us to deliver premium products for reasonable prices. Whether you need to modernize an existing app, build a completely new product from scratch or augment your team - we're here to help.
What makes Codeus an effective team is the fact that many of us are working in the same set-up for almost a decade. Our vast experience with working together on an array of products and with clients from all over the world makes us an effective team that knows how to transform your vision into a bulletproof product.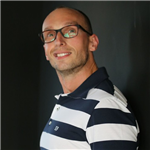 Codeus employee reviews
No-one has reviewed this company yet. You can be the first one!
Questions and answers about Codeus
There are 0 questions about Codeus