Our simple process makes it easy for companies to find and hire great talent,
and for applicants to find and apply to great jobs.
---
COMPANIES:
1.

CHOOSE A POSITION AND CREATE AN AD

Select or create a position that you are looking to hire, complete with a job ad. You can use some of our many pre-built options to create a comprehensive ad that allows you to screen the best candidates from the start.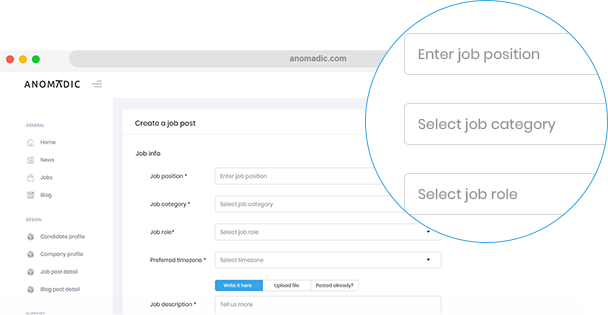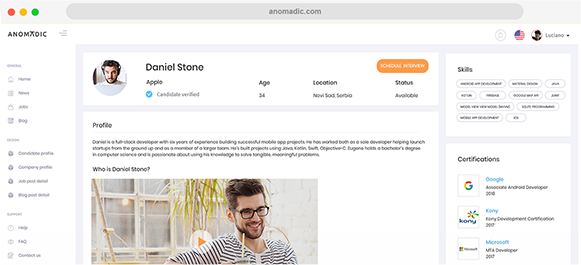 2.

WE FIND GREAT APPLICANTS

We find applicants that fill your criteria and let them view and apply to your job ad.
3.

SCREENING AND INTERVIEWS

You get an overview of the applied candidates, complete with their application, resume, portfolio, relevant links and a video interview (if you requested one). You can filter, choose, contact and interview applicants from your dashboard.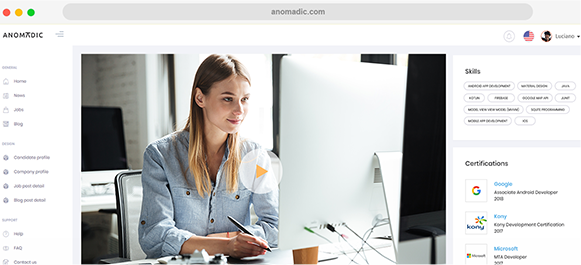 4.

HIRE BEST CANDIDATES

Once you find the perfect candidates, invite them to work for you. We take care of the entire process so all you have to do is let your candidate work for you.
CANDIDATES:
1.

CREATE A PROFILE

Join the ranks of thousands of professionals on Anomadic and create a profile to make your job application process seamless. Upload your resume, portfolio and relevant samples so that all it takes to apply is a click of a button.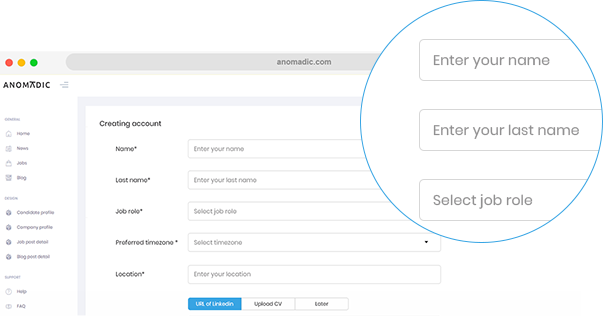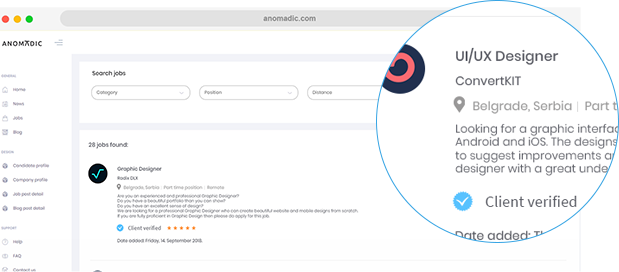 2.

REVIEW OPEN POSITIONS

Browse some of the hundreds of open remote job ads on Anomadic and find your dream job. All of the companies are verified so that you know you're not wasting your time.
3.

APPLY FOR JOBS

Apply for open positions with a click of a button.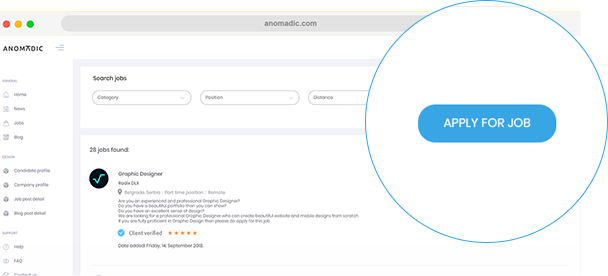 4.

START WORKING

Once you found your ideal job, start working with the employer without worrying about payment or any other issues.