Candidate sourcing
Finding the right candidates
Candidate sourcing
Candidate screening
Hiring management
Security & Data migration
Each successful hunt for job applicants starts with one key action - candidate sourcing. Without a solid sourcing process, you'll struggle to get the best applicants, no matter how great your company is or what kind of benefits you're offering.
Here's what candidate sourcing is and how you can get better at it to attract hire and retain top talent.

What is candidate sourcing?
The process of candidate sourcing involves searching for potential employees to join your company, whether actively or passively. The standard sourcing process implies collecting applicant data - CVs, portfolios, work samples and others. It also involves pre-screening, such as testing for relevant skills and capabilities, as well as reaching out to candidates to establish interest and potential match. Really, candidate sourcing is a long-lasting process and should not be done only when you're looking for new talent Rather, it should be ongoing and permanent.
What can Anomadic do for You?
To source candidates more quickly, you don't need to rely on lengthy, expensive processes. Using our platform, you can take care of the entire hiring process in one go, including sourcing.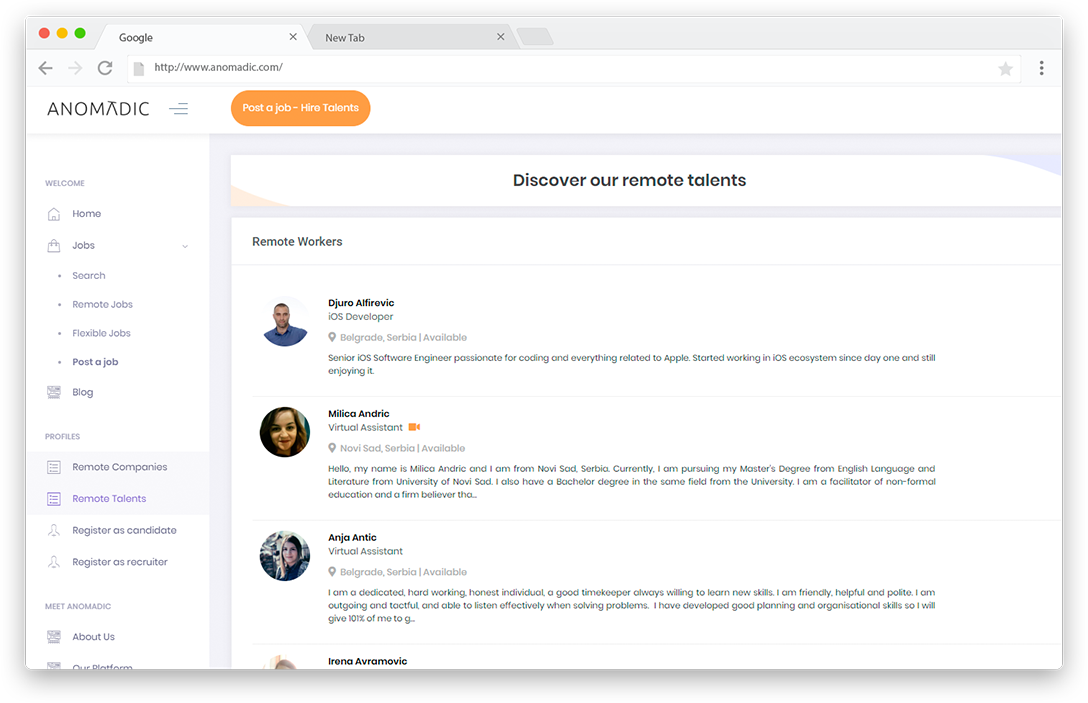 Unlimited users
Hiring is not a one-man job. To do it effectively, you need a team of recruiters, HR managers and other staff. Using Anomadic, you have an unlimited number of users -and they can all have different access rights. That way, everyone can see exactly what they need to see to get their job done.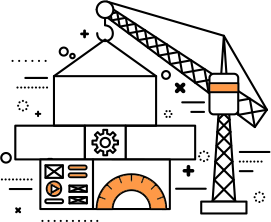 Unlimited employer pages
Do you need to hire for more than one company? Anornadic has your back. You can create your own profile / custom page for your company, complete with logo, banners and company data.
You can create as many pages as you want under one account and keep them all in control from a single dashboard. All of our pages are optimized for search engines so all you have to do is input your data and watch the magic happen.
We do not charge extra for hosting a company profile page, and you can customize its web address at any time. Finally, all company pages are mobile friendly so they can be accessed from any device.
Screening process